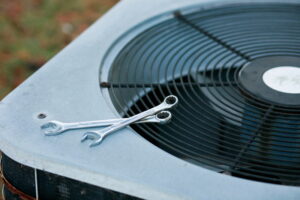 There comes a time in the lifespan of every air conditioning system where you'll need to upgrade. Manufacturers build air conditioning systems with longevity in mind, but they can't last forever. If you've finally reached your breaking point with your faulty air conditioning system then it's time for you to schedule an appointment with our professional team.
We're an HVAC company that goes above and beyond the expected. We'll help you find a new central air conditioner, install it perfectly, and we'll even provide any of the services that you might need in the future. If you need great central AC system installation in Dallas, TX then contact our professional team today to schedule an appointment.
Signs It's Time to Upgrade Your Central Air Conditioner
Having an efficient central air conditioner is an integral part of your home comfort in Dallas. Don't wait to upgrade your air conditioner when the time is right. You might need to upgrade your central air conditioner if…
Your Current Air Conditioner Is Over the Age of 10
How old is your air conditioner? Air conditioners can last anywhere from 15 to 20 years but just because a system can last this long doesn't mean that it should last this long. Additionally, only a well-maintained air conditioner can last until this 15 to 20-year range. As your air conditioner ages, it will become less effective at cooling even if it's still working. These subtle drop-offs in efficiency typically snowball into bigger problems as time goes on. If your air conditioner is over the age of 10, start thinking about replacement regardless of the current status of your system.
Your AC Bills Weigh Down Your Wallet
Are your air conditioning bills really adding up lately? An older air conditioning system will cost you more. It's the same type of situation as having an older car: it breaks down over time and quickly leads to high maintenance expenses and energy bills. You can avoid these extra costs before they happen by replacing your air conditioner before it breaks.
Your AC System Has a Low SEER Rating
A SEER rating is a Seasonal Energy Efficiency Rating. All air conditioning systems have these ratings. If you haven't upgraded your air conditioner within the last decade your seer rating is probably in the single digits. If it isn't, it's definitely under 13. The most efficient systems on the market today are greater than 16.
You Can't Get Comfortable at Home
Do you have a lot of trouble getting cool in your home in the summer? This is a pretty common problem that homeowners often choose to struggle through rather than addressing head-on because they're afraid of the expenses. If you're struggling with this it's time to upgrade. You don't have to worry about high costs with our team at CityLine Air Conditioning because our services are affordable. If you need help financing this upgrade we have great options for you too.

If you're ready to upgrade your central air conditioner make sure you contact our team at CityLine Air Conditioning today to schedule an appointment. We have the best technicians in Dallas.

Tags: Air Conditioning Problems, Dallas
June 17, 2019 | Categories: Air Conditioning