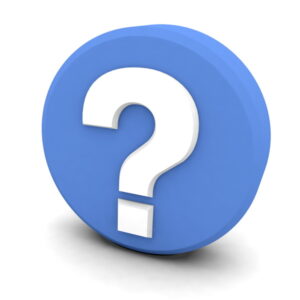 It's finally summer! We know that you're looking forward to poolside afternoons and long summer evenings. If you want to make sure that your summer is smooth sailing, simply call on our team for all your air conditioning services. We're still pretty early on into the season but you should still alert our professionals to any problems you're having at the first sign of trouble.
Unaddressed problems only get worse. Don't let something minor snowball into an issue big enough to cause an air conditioner breakdown in your home. If you need great heat pump services in Dallas, contact our team today.
So What's the Problem?
A broken air conditioner is the last possible thing that you could want this summer. So what's the cause of the problem? Well, it could be a variety of things including the following:
Thermostat Issues
We don't expect you to spend hours pining over the efficacy of your thermostat, but we do want you to understand the basics. A lot of homeowners underestimate the importance of their thermostat system. If your thermostat isn't working, it's going to effect the efficiency of your HVAC system and the feeling of your home overall.
Take a moment to make sure that your thermostat is set to a cool temperature. If everything seems to be right with the setting then it's time to call one of our professionals.
Dirty Air Filter
When was the last time you changed your air conditioner's air filter? You need to change the filter in your air conditioner to keep your air conditioner effective and efficient. Take a trip over to your air conditioner and pop open the cover. If your air filter looks worn down it's time for you to take action. You'll either have to clean your filter or replace it depending on the type of unit you have at home. Replacing a dirty air filter is such a simple way to keep your air conditioning system in great shape.
Low Refrigerant Levels
If your air conditioner starts to blow warm air it's time to check your air conditioner's refrigerant levels. This is one of the most common causes of warm air in a home. If your refrigerant levels are low it's because your air conditioner's refrigerant is leaking. We really want to drive this point home. There are so many homeowners here in Dallas who still believe that you can "run out" of refrigerant. A properly functioning air conditioning system should never run out or "burn through" refrigerant. It should always remain at a consistent level.
Your Next Steps
It's really going to start heating up soon here in Dallas. Don't procrastinate and end up blowing lukewarm air into your home during a heat wave—contact our team today. We have the best air conditioning technicians in the area, and we can be out to service your home in a flash. Trust the team that's served all DFW metroplex Area since 2005.

If you need heat pump services in Dallas make sure you contact CityLine Air Conditioning to schedule an appointment.

Tags: Dallas, Heat Pump Malfunction, Heat Pump Problems
July 1, 2019 | Categories: Air Conditioning