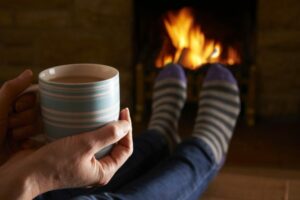 It's finally starting to cool down here in Dallas! Make sure your home's heating system is prepared for the upcoming cold temperatures. You don't want to wait until we're in the midst of winter here in Dallas to have your furnace serviced. Service your system now and you'll rest assured knowing that your furnace is in top shape to face the cold weather. If you need furnace maintenance in DFW metroplex contact our team today. We provide the best service at the most affordable prices.
"But, Do I Really Need A Tune-Up?"
This is a question we get a lot from homeowners and we understand why. You've probably already turned on your furnace once or twice this year and if it seems to be operating just fine then you might not see the need for furnace maintenance, but problems with your HVAC system aren't always readily apparent. Often, they need the eye of a professional.
If you're still not convinced, we've listed some of the main benefits of furnace maintenance below.
Avoid Costly Repairs: It's likely that you'll have to repair some aspect of your furnace throughout the system's lifetime, but you'll greatly decrease this need when you have annual maintenance done. Annual maintenance allows a professional set of eyes to survey your system, pinpoint any trouble spots, and then quickly repair any issues.
Boost Efficiency, Save Money: Lots of homeowners hesitate to schedule maintenance because they don't want to spend money, but scheduling maintenance services actually saves you money. Maintenance ensures that your furnace is as efficient as possible and when your system is efficient, no energy or money goes to waste. When your heater is inefficient you might notice it in your home because of low airflow or uncomfortable conditions but you'll also notice this in the raised price of your heating bill.
Longer System Lifespan: Your furnace is an expensive investment, but the initial cost is offset by the system's long lifespan. Your furnace should last you around 15 years but if you neglect to have annual maintenance performed each year, you may stunt the lifespan of your system. Maintenance helps you in the long run so make sure you take the time to have this done annually.
Our Healthy Air Conditioner Club
We have a maintenance plan here at CityLine Air Conditioning that will help you stay on top of your HVAC maintenance. Our maintenance plan includes three tiers—Silver, Gold, and Platinum.
Priority customer status
1 free service call included in the price
2 maintenance visits a year (one in preparation for winter and one in preparation for fall)
Lifetime warranty on repairs
10% discount on parts
5% discount on new equipment
Our maintenance appointment allows our certified, licensed technicians to conduct a thorough inspection of your furnace, note any problems in your system, and fix them quickly before they become a problem that impacts your home comfort. Maintenance is always extremely beneficial, you should always ensure that you schedule with our team here.

Tags: Dallas, Furnace, Healthy Air Conditioner Club, Maintenance
November 5, 2018 | Categories: Heating