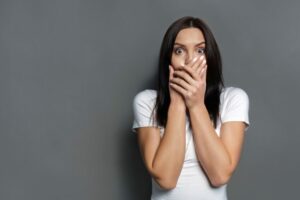 We know you're running your heater more than ever now. It's necessary during these cold Dallas winters, but make sure you're not paying too much for your heating services. Lots of homeowners overpay for their heating without even realizing it. It's a lot more common than you might think. Think about it: do you know what condition your heat exchanger should be in? Do you know how to clean your air ducts to the industry standard? It's likely that the answer to both of these questions is a resounding "no," and we don't expect you to know! You should always have a professional provide these services. Our point is, it's hard for the average homeowner to tell when their heater is a little out of shape, so you should always have a professional assess your system.
If you think you're paying too much for your heating, it's more than likely that you are. If you need great heating services in DFW metroplex then contact our team. All our technicians are licensed, extensively trained, and ready to provide any service you might need.
You Have an Old Heating System
How old is your heating unit? Heating systems are built to last you anywhere from 10-15 years. Although we'd like our heating systems to last longer, they do have a shelf life and it's not a wise decision to try and make your heating system stretch past this age range. Even if your heating system is within this age range and seems to be working well, it's a good idea to start shopping for a new system.
It's incredibly easy for an old heater to become inefficient due to their old age. Old heaters typically have a poor SEER (Seasonal Energy Efficiency) rating too. If you purchased your heater over a decade ago, the technology available to you on the market now is much more advanced and will save you money.
Constant Repairs
Do you seem to have a heating repair need every winter? This is far too frequent, but a common occurrence when homeowners are overpaying for their heat. If you have to repair your heater this often, you're probably paying too much in monthly heating bills because of your heater's inefficiency and you're definitely paying too much in repair costs. Although it might seem more cost effective to repair problems as they happen, repairs at this frequency add up quickly. It's better to invest in a new system to save yourself money and a headache.
You Haven't Had Your System Serviced Recently
Can't remember the last time you have your heater tuned-up? This is a problem and a sure sign that you're overpaying for your heating. A heater tune-up is a great way to ensure that every part of your heating system is in top shape for winter.
Here at CityLine Air Conditioning, you can join our Healthy Air Conditioner Club to have a biannual tune-up for your heating and cooling system. This is a great way to ensure that whenever you run your heater, it's working at top efficiency levels.
If you think you're paying too much for your heating, contact our talented CityLine Air Conditioning team for an assessment.
Tags: Dallas, Heating Services
December 17, 2018 | Categories: Heating