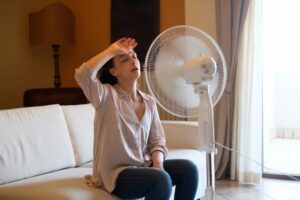 As we reach the peak of the summer heat, you might be considering upgrading your central AC. Getting AC for your home is an expensive and time-consuming process, so don't cut corners on installation. Here at CityLine Air Conditioning, we take pride in being experts at everything AC – from repair to installation. When it comes to Central AC installation, we understand the process completely. Our family-owned and operated business has faithfully served the Dallas area since 2005.
Why Is Proper Installation So Important?
Some homeowners simply don't understand why scheduling their air conditioning installation with trained, experienced professionals is so important. The short answer is that it ensures a job well-done. There is more to it than this general benefit, though.
It Saves You Money
An improperly installed AC system may run fine initially, but you'll see the difference in your energy bill. If the system isn't installed meticulously there will likely be leaky ducts and blockages in the system. Efficiency takes a big hit when you cut corners on installation because HVAC systems are so complex. A system installed by an expert team will ensure efficiency. Don't waste money on high energy bills because your cool air is seeping out of leaky ducts or squeezing through blockages.
It Accounts for Unforeseen Issues
An important beginning step to any AC installation is to evaluate your home. The size of your home isn't the only key factor in the installment process. Many things about your home factor what type of AC you need including location, the number of windows, the location of windows, and exposed walls. If you're trying to DIY your AC installation, you might not realize how many of these components are key to the quality of your cooling.
It Ensures Longevity
If you have your AC installed by a professional, there is no need to worry about costly repairs in the future to rectify problems that could have been avoided with the aid of a professional team. Countless parts of an AC system need to be examined before its first run. Our experienced professionals from the CityLine Air Conditioning team can ensure that your AC is installed correctly, that all the parts are up to standard, and that your unit will last as long as possible.
It Secures Your Safety
If you try to install your AC on your own, you'll soon come to realize how many minute details there are in the process. There are many industry rules and regulations in relation to refrigerant, insulation, permits, and inspections. It's important to involve an experienced professional throughout this process to ensure your safety and to make sure your HVAC system functions at full capacity.
You Can Trust Us
Our team at CityLine Air Conditioning can help you flawlessly install an AC system in your home. We have years of experience successfully serving the Dallas area and would be happy to help you too!

Let our fast and efficient team install your AC. Schedule an appointment with CityLine Air Conditioning.

Tags: AC, AC Installation, air conditioner, air conditioning installation, Dallas
August 27, 2018 | Categories: Air Conditioning