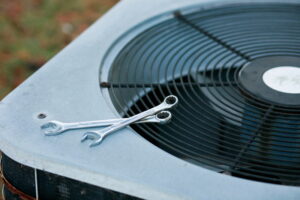 If you've thought about upgrading your central air conditioning system any time in recent history, you know that there are more options on the market now than ever. We know that it can be tempting to get swept up in all the options and to want the latest and greatest on the market. We're not knocking any of the newer systems. In fact, we supply and service these systems too. But we want to bolster central air conditioners. Central air conditioners are still great.
Most homeowners here in Dallas rely on a central air conditioner to cool off their home. If you're looking for central air conditioning services in Dallas, TX, you can rely on the professionals from our team. Don't miss out on great service—choose CityLine Air Conditioning.
The Benefits of a Central Air Conditioning System
Here are a few of the best benefits of a central air conditioning system:
They're Reliable: Central air conditioners are the most popular air conditioning system not only here in Dallas, but also across the country. This is mostly because they're a familiar and reliable system. If you grew up in homes with air conditioning systems, that system was more than likely a central air conditioner. You can trust this system to do the work you need it to.
They Cool Your Entire Home: Not all air conditioners work in the same way. Some air conditioning systems work in "zones." If you're looking for a consistent temperature in your home all year long, relying on a central air conditioning system will ensure that your home is cool in every single room.
They're Effective: Are you relying on window air conditioners and tower fans to cool your home? A lot of homeowners try to stretch the most cooling power they possibly can out of these two systems. A window unit can definitely cool your home off, but it can never cool your home adequately. Dallas heat is no laughing matter and a central air conditioner can keep you cool throughout any summer weather.
Is a Central Air Conditioner Right for You?
Are you unsure if a central air conditioner is your ideal choice? We understand that it's not always easy to determine what's best for you just through online resources alone. The internet can't speak to your specific needs, but our professionals can.

We can come out to your home and assess your cooling needs. The needs of your home are about more than your personal preferences. Finding the right cooling system also takes the size, shape, number of windows, energy efficiency, and age of your home into account. Our technicians will perform a load calculation to determine how much cooling power you need, and then we'll match you with the right cooling system. We deeply value our integrity so we're never going to try to upsell you into an air conditioning system that you don't need. You can trust us.

Contact CityLine Air Conditioning today to schedule an appointment for your air conditioning services. It's never too late!

Tags: Central AC Systems, Central Air Conditioners, Dallas
September 23, 2019 | Categories: Air Conditioning