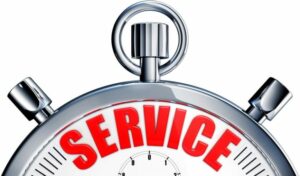 The hottest time of the year may be a ways off yet, but that does not mean that your air conditioner should be ignored until it arrives. With summers as long and as hot as ours are around here, it really pays off to keep your AC in the best working condition possible. How do you do that? By scheduling an air conditioning tune-up in Dallas, TX on an annual basis, of course! Our technicians are here to get your system back in fighting shape.
Not only will we make sure that your air conditioner is ready to handle all of the work that lies ahead, but we also offer a few different levels of our maintenance program to make sure that you enjoy the best experience possible for your unique situation. Don't hesitate to contact us and ask about our maintenance options, as well as our Healthy Air Conditioner Club!
You'll Wind Up Paying Less in the Long Run
Considering the fact that we really put our air conditioners through the ringer, it only makes sense that you do everything possible to protect the efficiency with which this system operates. After all, you don't want to start sweating when the energy bill comes because you racked up serious costs while keeping cool!
Now, air conditioning is always going to come at a price. Routine maintenance is not going make your system more efficient than it is rated for, either. What it can and will do, though, is keep your air conditioner functioning as close to its peak efficiency level as possible. There is no better way to help cool your home affordably.
You'll Enjoy a Better Overall Performance
Why would I schedule maintenance when there's nothing wrong with my air conditioner? If you find yourself asking yourself that question, then the fact is that you are thinking about the situation all wrong. Routine maintenance is a preventative measure, not a reactive one. By preventing issues from developing with your system, you enjoy a better cooling experience.
Remember, the fact that your air conditioner is up and running doesn't mean that it is necessarily running precisely as it ought to. While it may seem to be cooling your home just fine, we believe that our customers deserve more than "just fine". Reach out to us and start getting the cooling experience that you've been looking for!
You'll Keep Repair Needs to a Minimum
No, there is no way in which you can hope to completely eliminate the risk of running into problems with your air conditioner. No mechanical system will ever truly be 100% reliable. That being said, you should not invite problems into the situation by neglecting maintenance.

Not only does scheduling routine maintenance help to prevent new problems from developing, but it also gives your air conditioning technicians a chance to discover existing problems and to resolve them before serious damage is done to your system. When it comes to AC maintenance, you've got nothing to lose and everything to gain.

Let CityLine Air Conditioning handle your AC maintenance.

Tags: AC, AC Maintenance, Air Conditioning, air conditioning maintenance, Dallas
April 9, 2018 | Categories: Air Conditioning